Executive Group is a leading integrated communications agency in Serbia and South East Europe. Our know-how and capabilities span across entire communications spectrum covering, among others, corporate communications, digital, marketing and advertising, branding advisory and public affairs. We are proud of the top international and domestic and awards we are winning for our work. Nevertheless, we firmly believe that our work product makes meaningful contribution only if it fully supports fulfillment of Clients' core business objectives while maximizing brand and corporate value.
We are privileged to serve world's leading brands and organizations across most critical areas of communications. Our relentless commitment to constant learning and innovation is aimed to produce cutting edge solutions and world-class deliverables for the clients we serve across South East Europe in Serbia, Montenegro, Croatia, Slovenia, Bosnia and Herzegovina, Macedonia and Albania. Excellence, hard work, strategic thinking, creativity, impeccable execution and customer service are at the core of our philosophy.
We respect each other's individuality and cherish an open culture while working together to serve our Clients the best we can, and more.
Executive Group
PR Agency of the year 2014|2012|2010|2009|2007 | IPRA Golden World Award | SABRE Award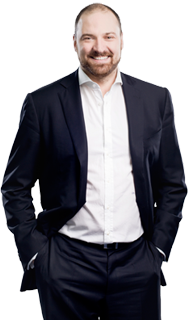 Darko Matijašević
Managing Director

Establishing Executive Newsletter as a new start-up in May 2002, Darko Matijasevic put the wheels in motion to expand Executive Group to the full range of services which it currently offers its customers. His vision and understanding of the Serbian market identified early on the need for Executive Group's services, both in publishing and in integrated communications advisory, and he has steadfastly worked at their realization since founding the company. Darko is a recognized leader in Serbian business community, an active member of the top business and industry associations and a renowned communications professional. Educated in the United States at Rutgers, Matijasevic has worked at McKinsey & Co. in the US, with the US Treasury, and the National Bank of Serbia.
Sanja Milaković Kolundžija
Principal

Sanja joined Executive Group at the very beginning of the advisory business founding and has worked since on developing integrated communications services portfolio and client base of major international companies and brands operating in Serbia. Sanja's role was crucial in establishing Executive's leading position on the market through development of its people, top quality service and customer orientation. Prior to joining Executive Group Sanja acquired a broad experience in international environment in Serbia working for American, Italian and Austrian companies, and has cooperated with some of the top US communications consultants in Serbia. Sanja studied English language and literature at the University of Belgrade and is currently completing her MBA studies at the University of Sheffield. Sanja is a member of the Managing Board of the PR Society of Serbia.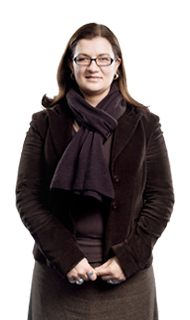 Tanja Vujčić
Finance Director

Tanja was one of the first people to join Executive Group and her role in developing the company has been instrumental. In 2003, when she joined the company, Tanja took on the role of an Office Manager helping establish all of Executive Group operations. Over the years, her responsibilities and hard work were of particular contribution in financial management of Executive Group which led her to the position of Finance Director she holds today.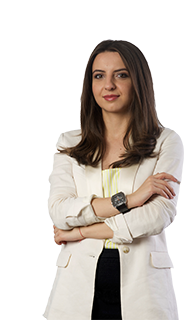 Vesna Ćeranić
Associate Partner

After graduating at the Faculty of Organizational Sciences, Marketing Management, where she later also finished her Public Relations Master studies, Vesna was picked up by Executive Group. With a long international debating experience and having great success in case study competitions all over Europe, Vesna's career in communications started developing quickly, and she soon became a top communication professional and the youngest partner in Executive Group. Her Agency experience covers all key fields of communications services, including strategic advisory, creative campaigns leadership, digital, public affairs, reputation management, crisis communications support and others. Today, Vesna works on acquiring new clients, developing business, EG people and services, trying to complete EG with new fresh ideas and still devoting a big part of her day to the key clients. Vesna has also been a regular member of Kaktus Festival Awards jury.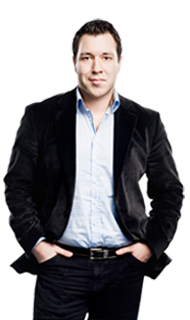 Igor Savić
Head of Digital

Igor joined Executive Group in 2008 following his return from Australia after 15 years. His Fine Art studies at Monash University were followed by Electronic Design and Interactive Multimedia studies at Swinburne University in Melbourne. His career ranged from design and architecture firms to finally settling into government and corporate communications tendering to some of the largest multinationals in Australasia. Igor was the driver of online communications in Executive Group since his arrival and is today heading our Digital department in this dynamic high growth arena. Dealing with local, regional and global clients in a unique blend of world class technology and disruptive creativity.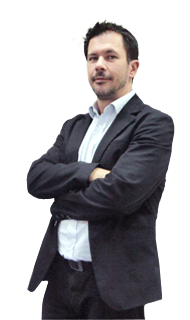 Srđan Gluhajić
Director of Marketing Communications

Srdjan was born in Belgrade, but grew up in Australia where he lived for 20 years of which he spent 10 working in marketing communications agencies. Returning to Serbia in 2008, he has brought along a wealth of experience in strategic brand and communication development, having worked on a host of large and progressive global brands and companies such as GlaxoSmithKline, Pepsi, Fritolay, Gatorade, eBay, EMI, Cerebos Foods, Football Federation of Australia, NRMA and Southcorp Wines. His strength is delivering communication strategy and implementation that are 100% focused on tangible business results for clients.